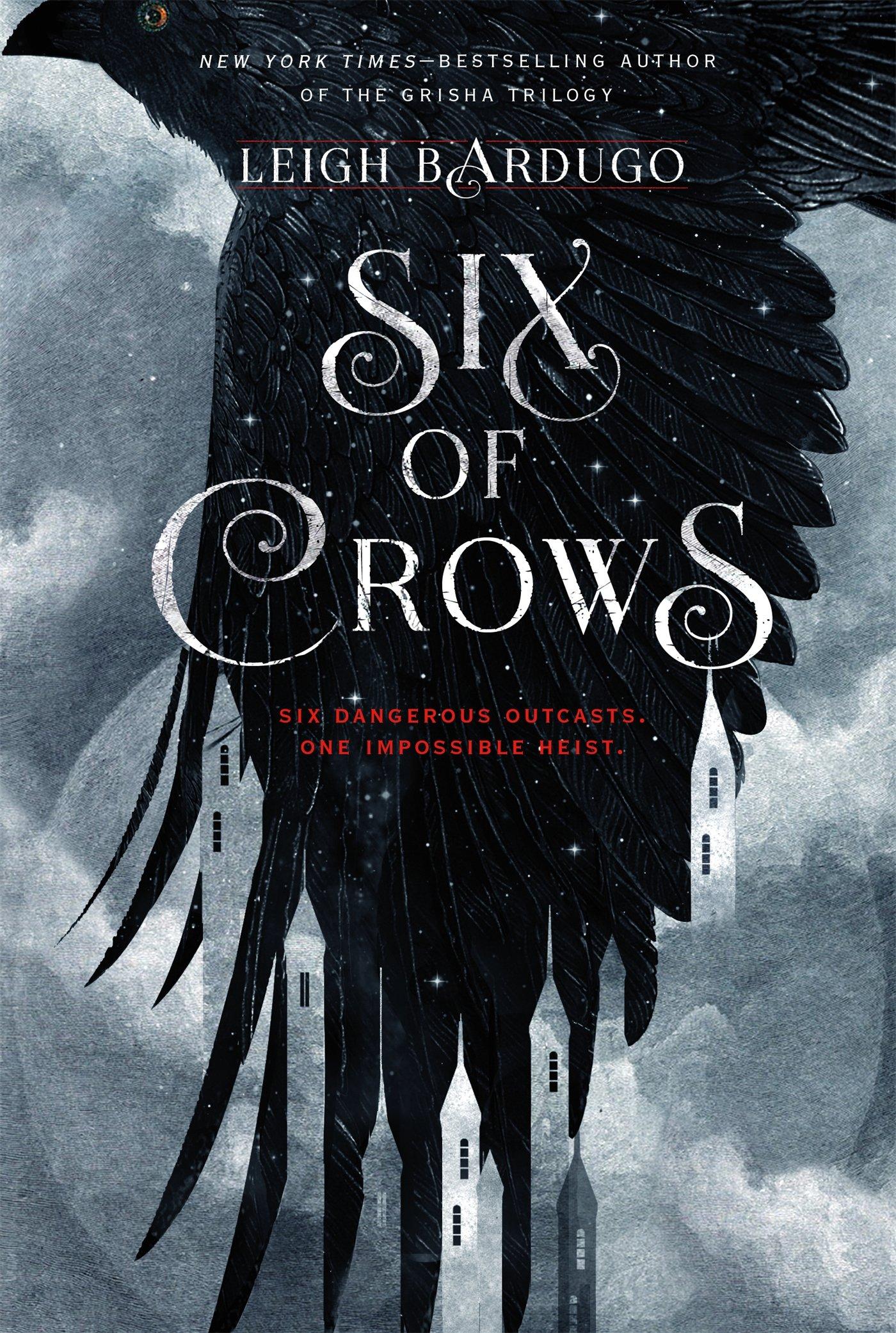 Six of Crows
By: Leigh Bardugo
Pages: 465
Published: September 29th, 2015
Published by: Henry Holt and Company
Format: Hardcover (signed)
Source: Indigo
My Rating: 5/5 stars
Sypnosis:
"Ketterdam: a bustling hub
of international trade where anything can be had for the right
price—and no one knows that better than criminal prodigy Kaz Brekker.
Kaz is offered a chance at a deadly heist that could make him rich
beyond his wildest dreams. But he can't pull it off alone… 
Kaz's crew are the only ones who might stand between the world and destruction—if they don't kill each other first.
A convict with a thirst for revenge.
A sharpshooter who can't walk away from a wager.
A runaway with a privileged past.
A spy known as the Wraith.
A Heartrender using her magic to survive the slums. 
A thief with a gift for unlikely escapes."
Add SIX OF CROWS to Goodreads right here! 
 Six of Crows was a wonderful book to start of my reading sprint for the end of 2015. (And yes, I did read this back in December and only reviewing it now. Yes, I know I'm bad lol.) The way the characters were all explored and their relationships were experimented with made me fall in love with reading even harder. (If that's even possible.) So with that, I rate Six of Crows with a beautiful 5/5 stars.
I read the Grisha trilogy quite a while ago, but if I have to say anything about this one, Six of Crows doubles, no, triples the awesomeness of the original trilogy. It's a whole new cast of characters that are amazingly diverse, three dimensional, and absolutely beautiful. Their personalities and motives made me feel as if they were real people. If they were hurting, I could feel it in my heart quite clearly and painfully as if it were happening to me. They definitely drove the book and it's plot. The main plot, the heist, was all exquisitely enticing and never let me down with all of its twists and turns.
Final Verdict:
Six of Crows was an absolute masterpiece. A story of six misfits joining together for one common goal was so heartwarming. It was definitely one of my favourite books of 2015. I felt as if I were one of the last people to read, and if you still haven't read it, what are you waiting for? Get to it!
Bonus:
I drew Kaz Brekker. So if you have a moment, can you please give my drawing a like? Thanks!
I hope I've persuaded you to read this fantastic novel! Have you already read it?